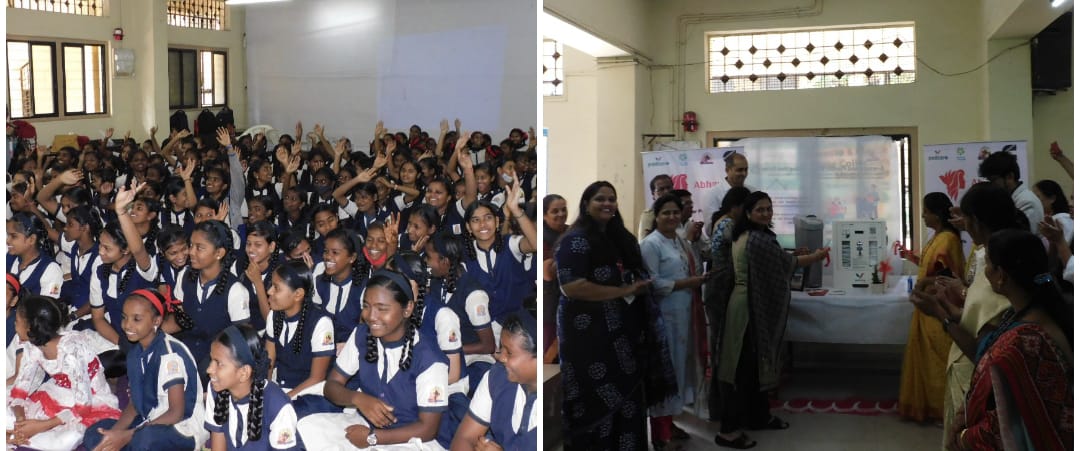 Pune, 22nd November 2022: On November 15, 2022, the joint venture of Pune Municipal Corporation (PMC), Pad Care, Janwani Sanstha, and Cummins India Foundation, "Abhaya – Sanitary Waste Disposal" project started with an inauguration program at Hutatma Balveer Shirishkumar Secondary and Higher Secondary School.
Head of Solid Waste Department of PMC Asha Raut, Education Officer (Primary Department) Meenakshi Raut, Education Officer (Secondary Department) Popat Kale, Assistant Health Officer Dr Ketaki Ghatge, Chief Medical Officer, Cummins India Foundation, Dr Dipali Khode, Senior General Manager Amit Lele, CSR Head Saujanya Veguru, Pad Care Company Ajinkya Dharia, Mangesh Kshirsagar, Senior Health Inspector Kamble, and Kharat, School Principal Memane (Primary) and Jadhav (Secondary) and the students of the school attended the inauguration ceremony.
Asha Raut, Meenakshi Raut, Dr Dipali Khode, and Saujanya Veguru inaugurated the program.
In rural areas, sanitary pad usage is still low, while in urban areas, sanitary pad disposal facilities are inadequate. For this, the 'Abhaya – Sanitary Waste Disposal Project' will be implemented in 40 other municipal schools with the joint ventures of Pune Municipal Corporation, Pad Care, Cummins India, and Janvani.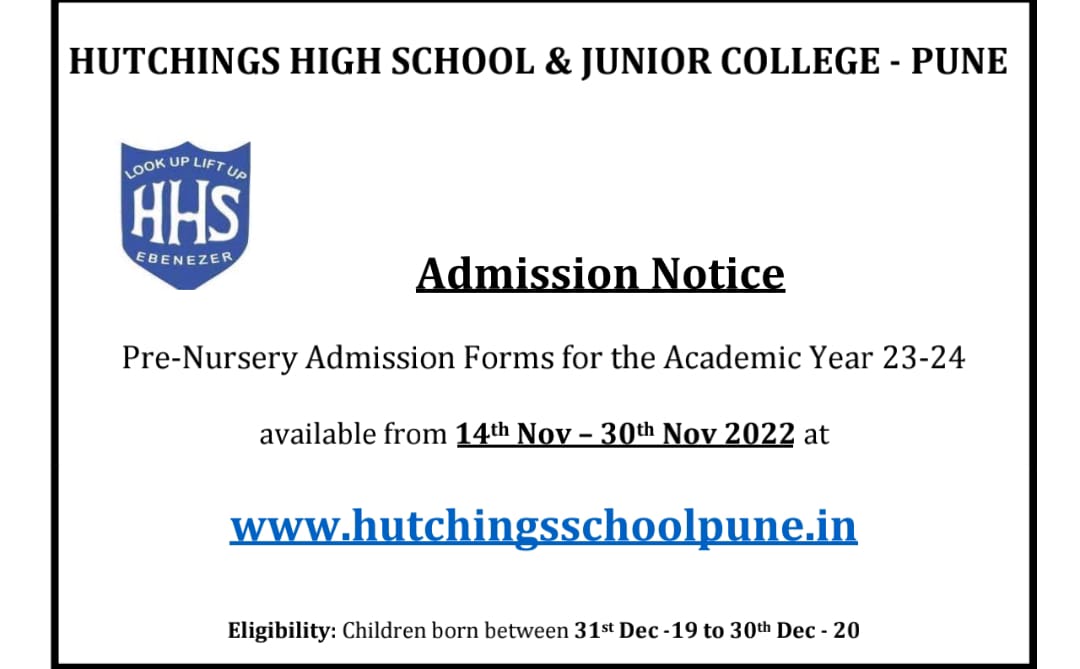 Through this project, sanitary pad disposal will be made available in the school for school girls to dispose of sanitary pads. Similarly, the sanitary pads thrown in the disposal bin will be scientifically processed and other useful items will be prepared from them.
During the program, Amit Lele and Ajinkya Dharia also expressed their thoughts. "It is important to have a positive discussion about menstruation with family or friends without embarrassment. This initiative will create a platform for adolescent girls where they can express their views and questions. This will also help to remove misconceptions about menstruation," they added.
"We need to take initiatives at personal, family, social and educational levels to create awareness among adolescents regarding sexual education."
All dignitaries expressed the opinion that the future generation will get better physical and mental health due to this.
Now Also Read News In Marathi 
Join Punekar News Whatsapp Group, Telegram, Instagram And Twitter  For Regular Update about Pune City And Pimpri-Chinchwad
Also Read Political News On Sarkar Khabar
Continue Reading