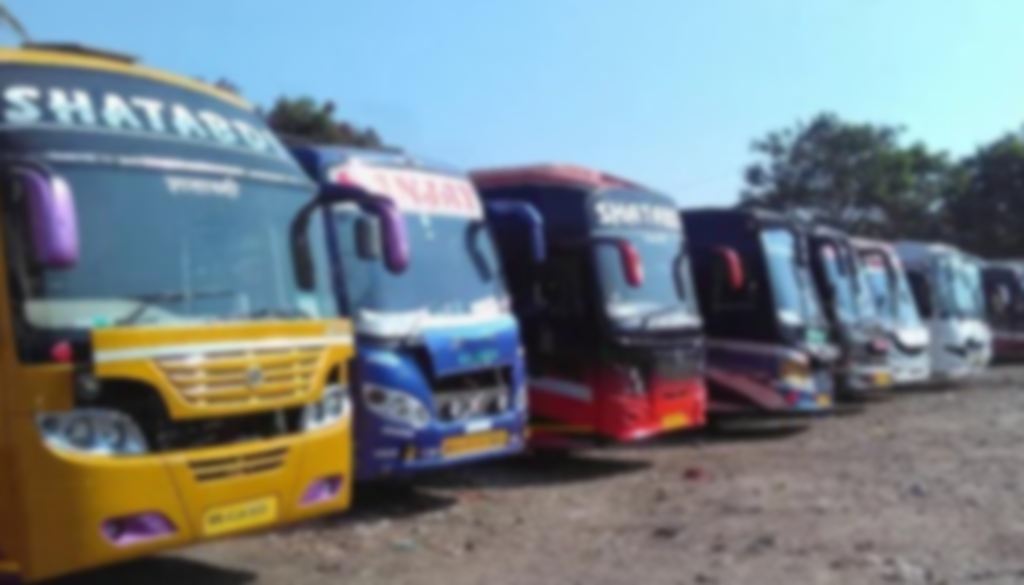 Pune, 8th November 2023: As the festive season brings a surge of passengers traveling to their hometowns, private passenger bus operators in Pune are under scrutiny for alleged overcharging during the Diwali rush.
The Regional Transport Office (RTO) has intervened, announcing the fares for State Transport (ST) buses and instructing private buses to charge one and a half times the fare to address the issue of exorbitant charges.
With more than five hundred private buses commuting from Pune to various parts of Maharashtra daily, and an additional 500 buses from Mumbai, the Diwali season witnesses a significant influx of passengers, especially from Vidarbha and Marathwada. In response to the increased demand, private bus operators have reportedly raised fares more than twice the usual rates on the eve of Diwali, causing inconvenience to passengers.
According to the government guidelines, a private passenger bus is permitted to charge one and a half times the per-kilometer fare of an ST bus. However, complaints have surfaced regarding certain operators imposing arbitrary charges during festive and peak seasons. In an attempt to regulate fares and ensure fair pricing, the RTO has issued rates for ST during Diwali, urging private buses to adhere to the instructed pricing. The RTO has also issued a warning of potential action against those who fail to comply.
Bus associations, on the other hand, have raised a longstanding demand for the RTO to officially fix private passenger bus fares. They argue that having an official rate would not only protect operators from arbitrary actions but also streamline fare collection.
Sanjeev Bhor, the Regional Transport Officer-in-Charge, emphasized that private buses, including those operating through mobile applications like Red Bus and Abhibus, must comply with the instructed fares. Failure to do so may result in legal consequences.
Balasaheb Khedekar, President of the Pune District Luxury Bus Association, reiterated the demand for official fare fixation by the RTO for private passenger buses during the Diwali season. Khedekar emphasized that having an official rate would provide clarity, prevent arbitrary actions, and ensure a smoother process for both operators and passengers.
To address overcharging concerns, the RTO has provided a direct complaint mechanism for passengers. Complaints can be lodged via WhatsApp at 8275330101 or through email at buscomplaint.rtopune@gmail.com. Passengers are encouraged to include details such as their full name, mobile number, travel route, bus number, bus type, photographs of the bus, and ticket for effective resolution of their complaints.
Continue Reading